While traditional law firms stick to silos and strict division of labour, Advocai embraces a collaborative approach to legal and quasi-legal problems that leverages teamwork to deliver outstanding results.
We are the type of lawyers who are willing to adopt technology and new ways of doing business that go beyond the confines of traditional law's old boys club.
We aspire to create an inclusive workplace that empowers its people to make a positive difference in the lives of our clients.
We left our cushy 'rich mahogany and leather-bound book' law firms to found Advocai with our own principals and core values at the heart of everything that we do: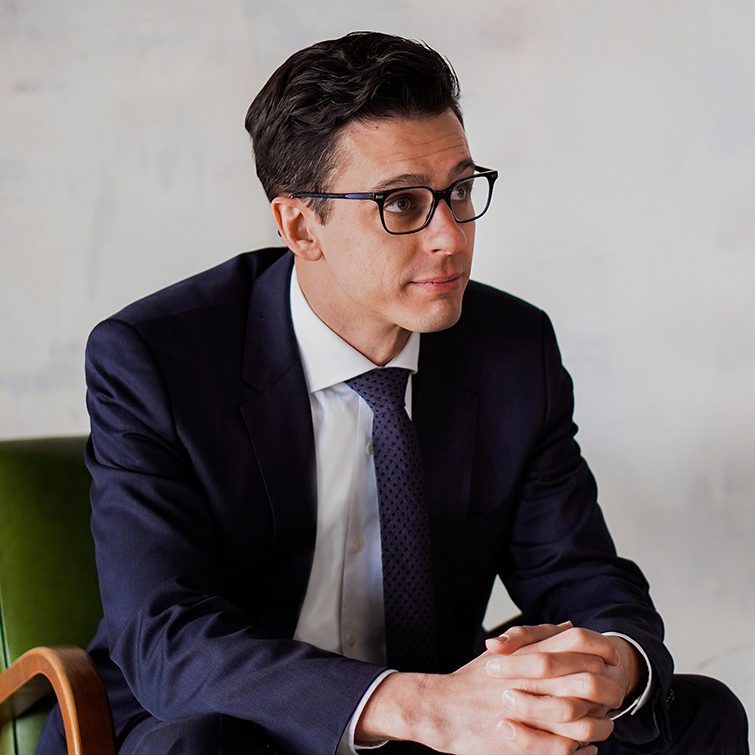 I am a personal injury lawyer and civil litigator. I dedicate my practice to advocating for the full monetary and physical recovery of victims of negligence and their families.
Prior to co-founding Advocai, I worked at a Bay Street personal injury and civil litigation firm where I practiced the full spectrum of personal injury law - ranging from motor vehicle accident claims to medical malpractice to class actions.
I studied at Western University, Ivey Business School and the University of Toronto, Faculty of Law. Prior to practicing law, I was a serial entrepreneur and I founded and sold start-ups in the government regulatory and digital marketing industries.
I have represented clients of all ages who have suffered injuries including traumatic brain injury, spinal cord injury, fractures and other orthopaedic injury, bed sores/pressure sores, concussions, animal bites, psychological impairments (accident related PTSD, Depression, etc.) and wrongful death. I have appeared for these clients in front of the Ontario Court of Justice, Ontario Superior Court of Justice and the Licence Appeal Tribunal.
I dedicate my practice to advocacy for the sick and the elderly. I focus on legal issues facing older adults and their families including health care disputes, substitute decision-making disputes, estate matters and personal injuries.
I bring a unique perspective to my practice having represented both patients and health care institutions. Prior to co-founding Advocai, I acted as a Staff Lawyer at the Advocacy Centre for the Elderly where I represented patients in hospital and residents in long-term care and retirement homes. I also practiced health law on Bay Street at a large national law firm where I represented health care professionals and institutions.
I studied law at the University of Toronto, Faculty of Law and completed a Master of Arts in Philosophy at McMaster University. After exploring the world of employment opportunities available to someone with a Master's in philosophy, I took an administrative job at a downtown law firm. I went from receptionist to law clerk to law school to lawyer to now running my own firm.
Ready to find out more?
Contact us for more information about our services and to discuss your claim.